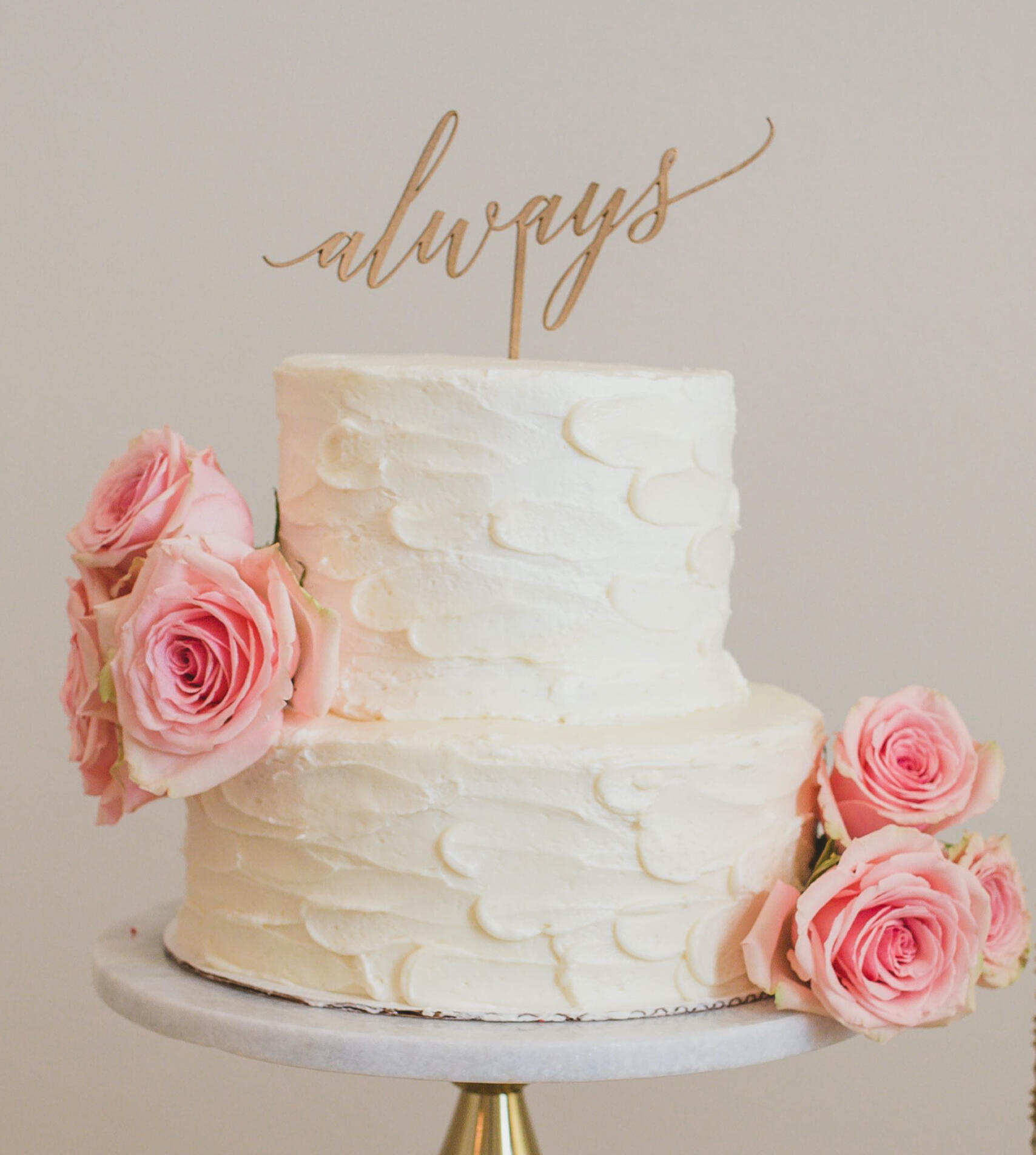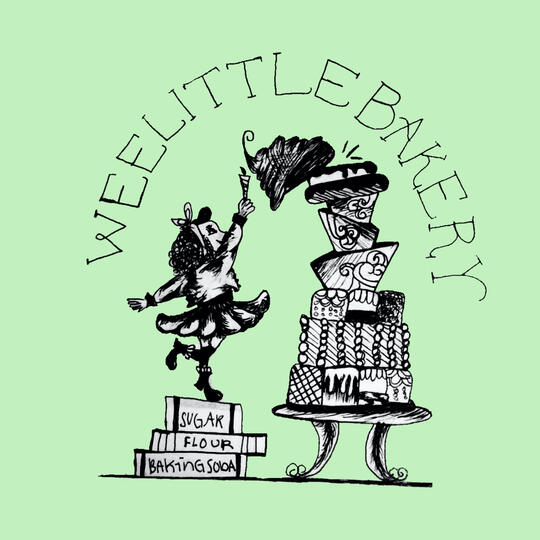 Satisfy Your Sweet Tooth
with Wee Little Bakery's custom-made, gourmet desserts! We offer cakes, cupcakes, cheesecakes, cookies and everything in between. Our products meet at the intersection of beautiful designs and incredible taste and are available for all occasions - from a Wednesday night craving to birthdays and weddings - we've got you covered. Each recipe is developed in-house and uses premium ingredients so that you take home the perfect product in texture, taste, and design.

Contact us and let WLB make your life a little sweeter!
---
Cakes
---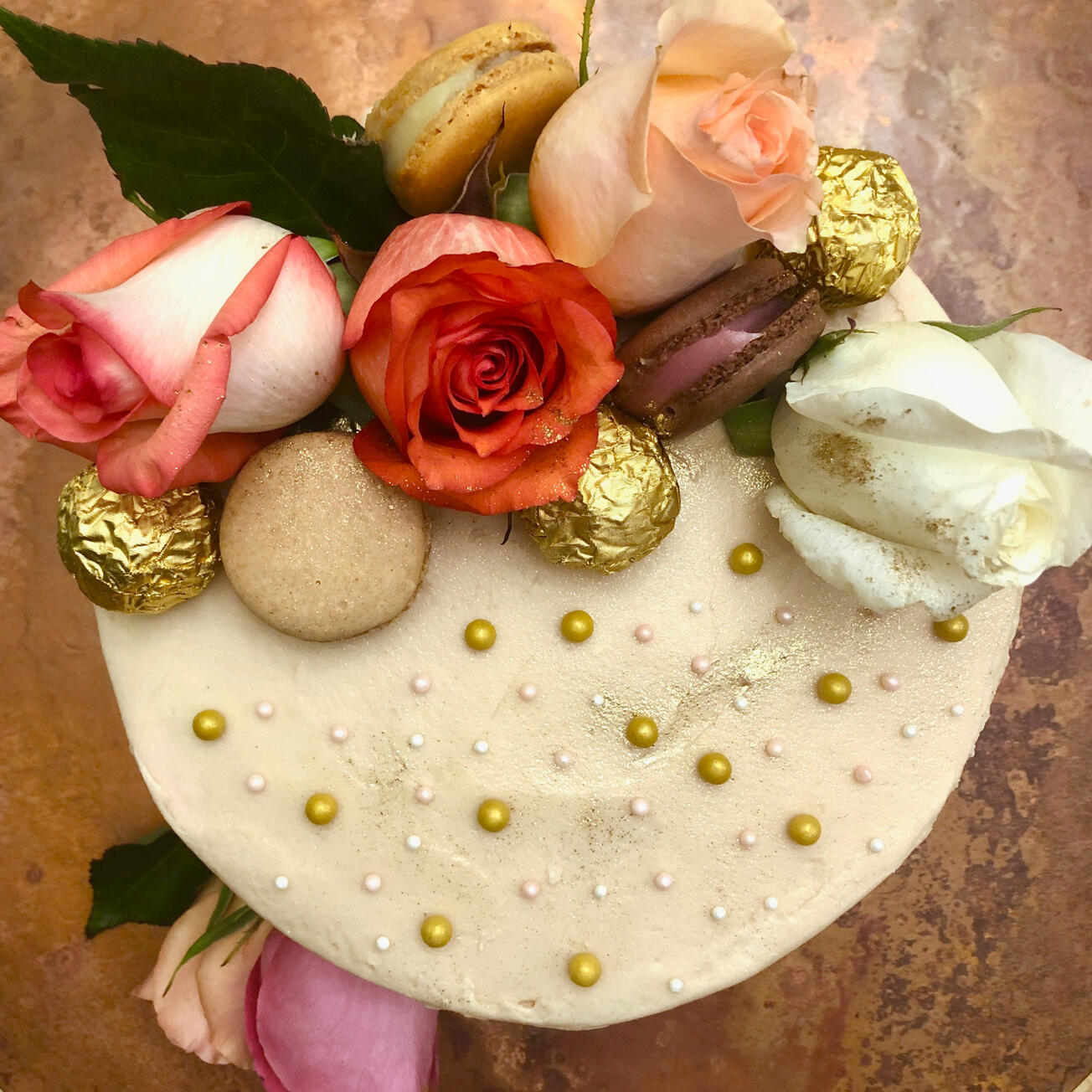 click on the buttons for more information about our cakes
---
"Wee Little Bakery is the best thing that has happened to my taste buds! Zahra is so much fun to work with when placing an order, and listens and recommends amazingness when needed. My favorites are her Diablo cookies, coconut cream pie, and red velvet cake."

Sally C.
"The guests couldn't stop raving about how perfect the cake was and wanted to immediately know where I had ordered it from. The chocolate was decadent, not overly sweet but just the right amount of delicious to want more!"

Mehreen H.
Cupcakes
---
click on the pictures for more information about each style of cupcake
classic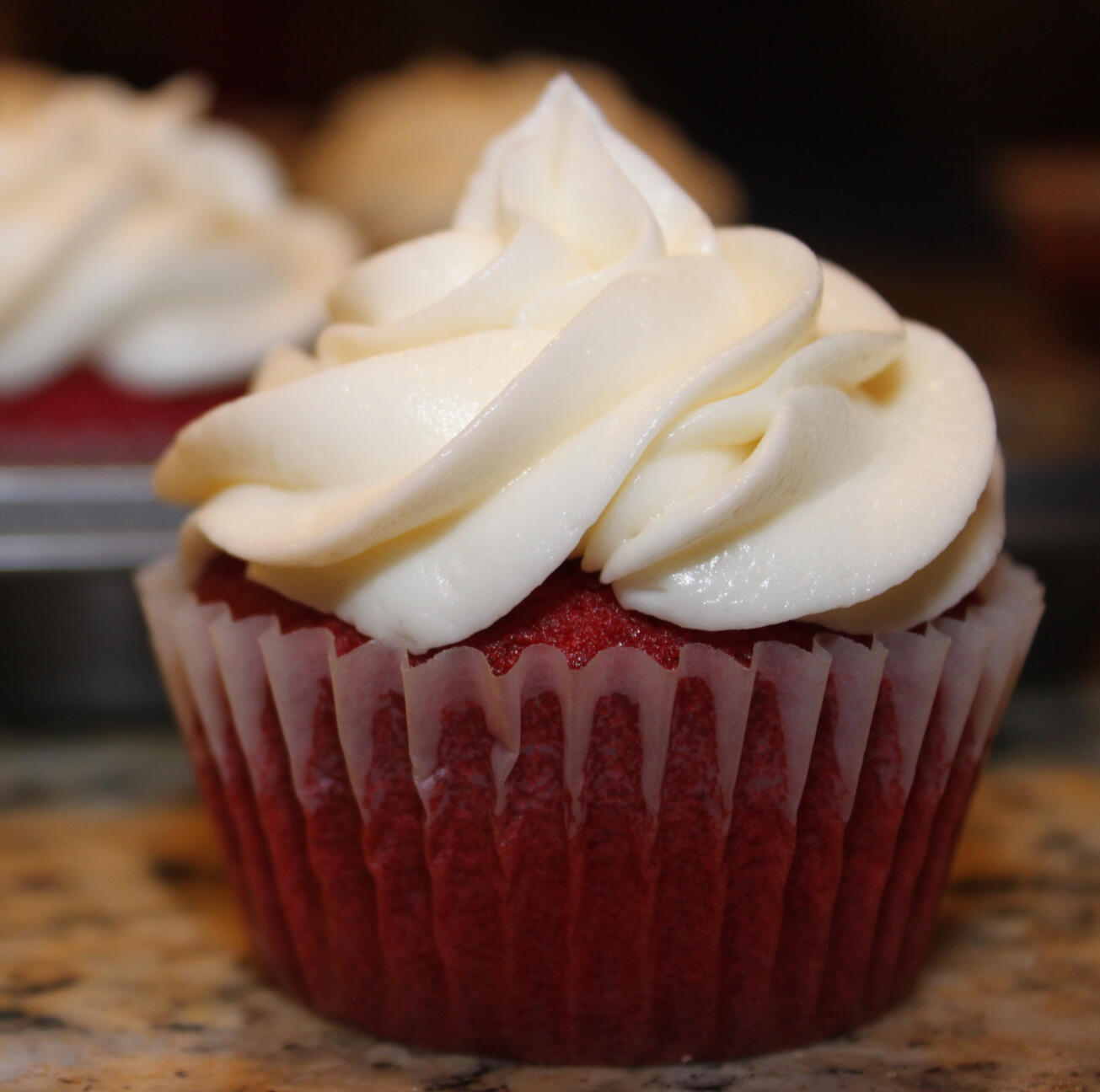 custom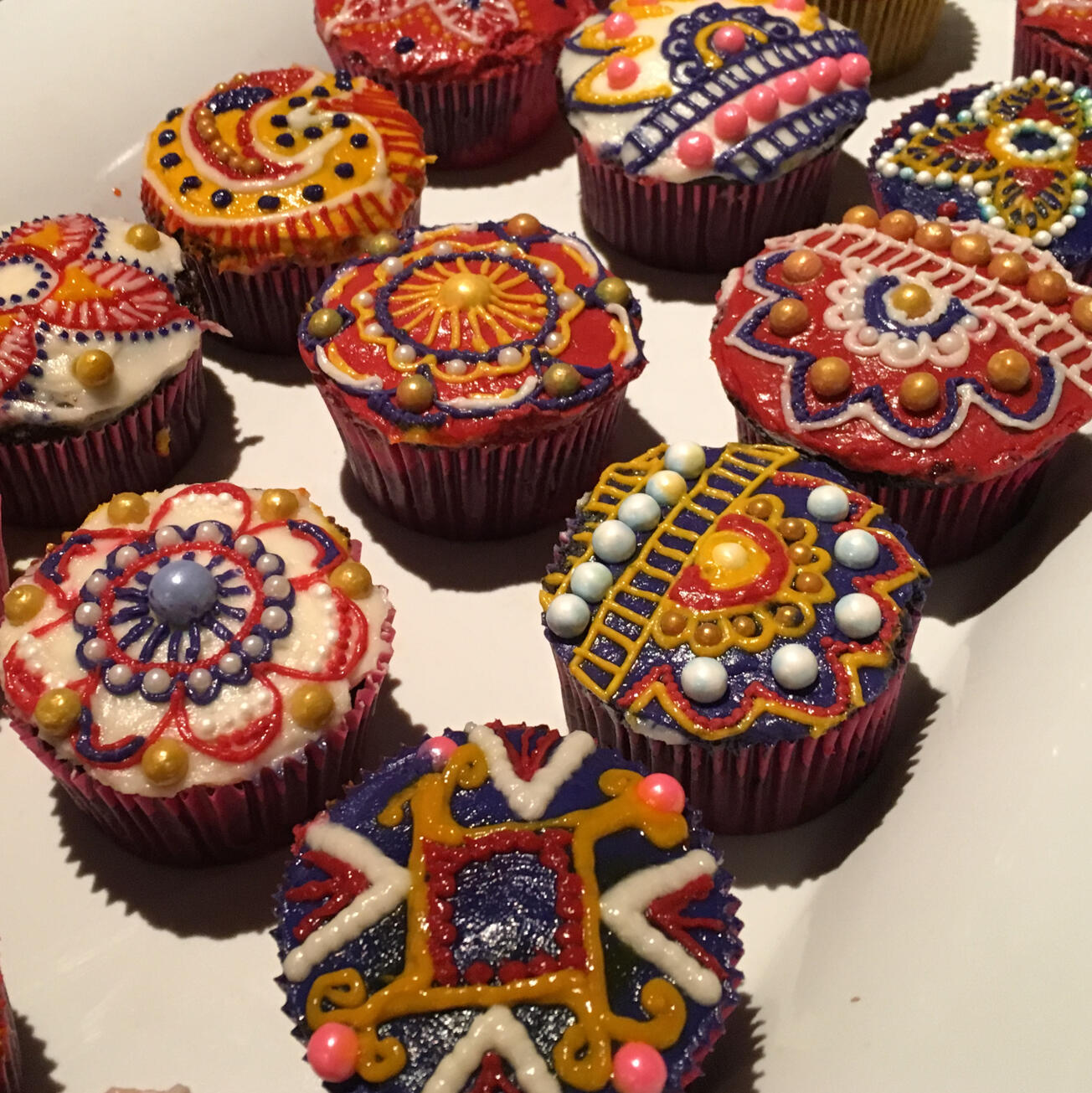 cupcake cakes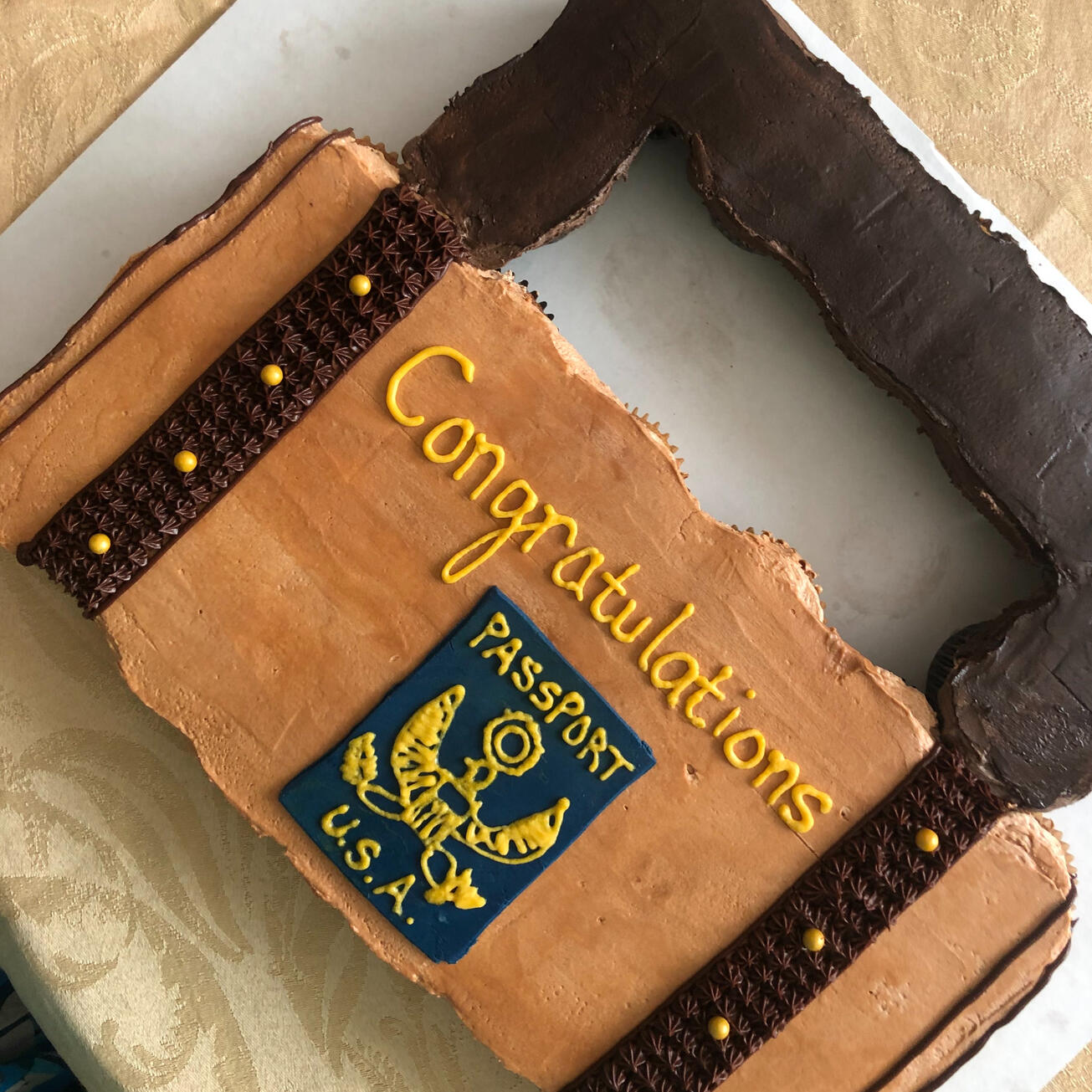 ---
"Wee little bakery's cupcakes are my absolute favorite (and weakness). I promise they are not like the ones from the store or even other store front bakeries, and Zahra puts her heart into her work. Definitely have to try her bakery...you will be addicted. I promise. I know I am!"

Samina S.
"For our wedding, Zahra made us the most intricate and beautiful henna-inspired colorful cupcakes. They were a huge hit among all our guests and the photographer captured several of them indulging in these delightful treats. Thank you, Wee Lil Bakery! We can't wait to put in our next order."

Sheila K. and Moiz M.
Confections
---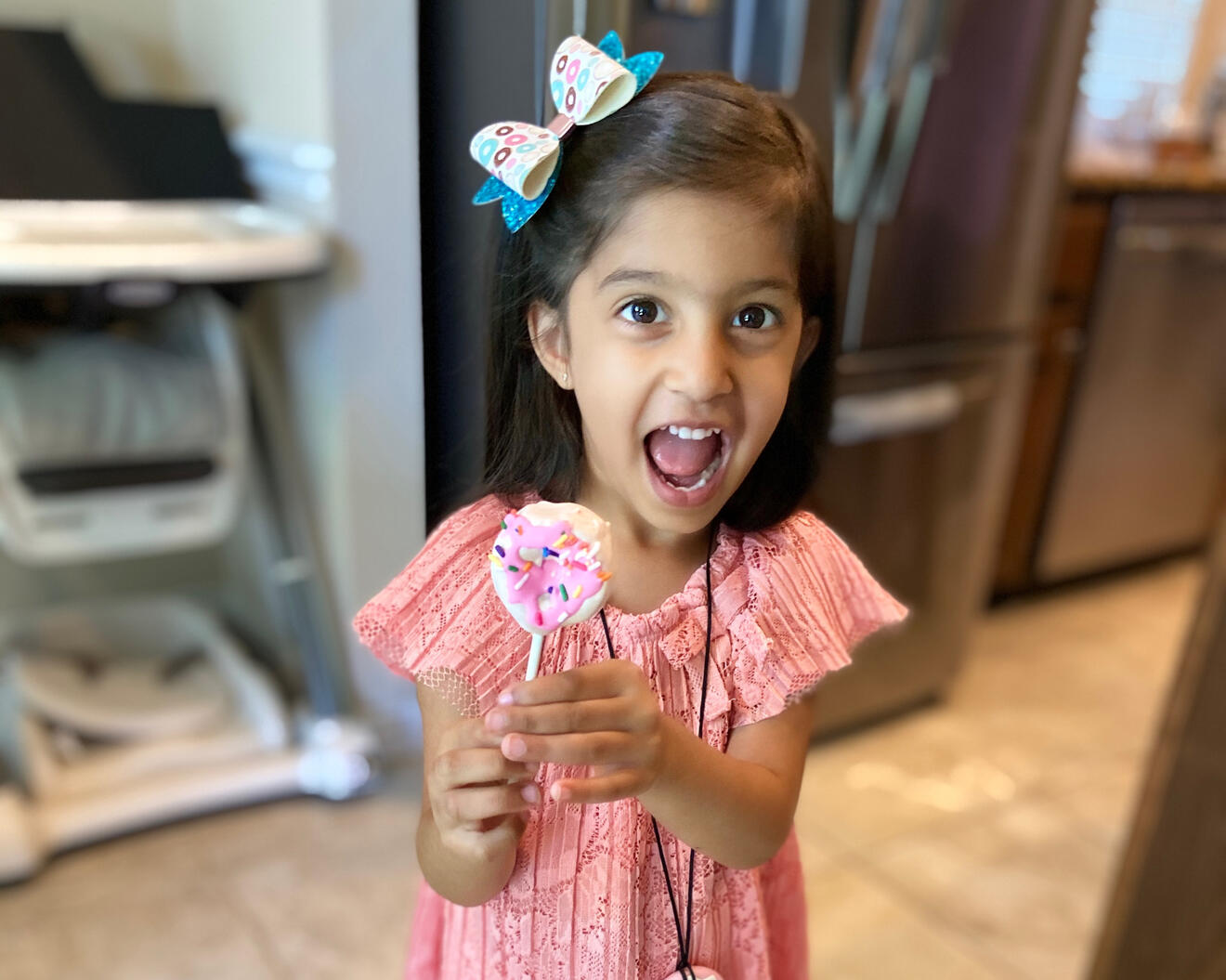 Con·fec·tion

a dish or delicacy made with sweet ingredients
Check out Wee Little Bakery's selection of sweet treats. These are great additions to your lunch box, party arrangement, or as a quick pick-me-up during the week.
click on the buttons for details and pricing on each item
---
"I love her chocolate chip cookies! I order them every time we have a gathering at our house and they are the first to go."

Roya F.
"Wee Little Bakery has the best lemon bars and Diablo cookies I have ever had! Never had a Diablo cookie before? That alone is enough reason to check this place out!"

Asad A
Cheesecakes, Pies, & Pound Cake
---
cheesecakes
$55 each
Traditional, New York Style-filling with only the highest quality ingredients. Made with a graham cracker crust and topped with cream

other flavors and toppings include:
-oreo
-fresh strawberries
-turtle (pecan and scratch-made caramel sauce)
---
pies
$32 each
fresh, handmade butter crust and lattice work topping

flavors include:
-cherry
-apple
-pecan
-pumpkin
-coconut cream
---
pound cakes
moist, dense, and full of buttery flavor
$28 /whole cake
$20 /half cake
---
"Delicious treats made with love and care, perfect for a celebration and necessary for a self-care day!"

Farhana E.
Flavors, Frostings, & Add-Ons
---
Classic Cake Flavors
Chocolate

Vanilla

Red Velvet⋆

Funfetti

Carrot Cake˄⋆

Banana˄⋆

Lemon

Snickerdoodle

Pistachio

Amaretto
⋆ Served best with cream cheese or whipped cream cheese frosting

˄ Contains nuts
Frosting Flavors
Vanilla Buttercream

Chocolate Buttercream

Hazelnut Buttercream

Browned-Butter Buttercream

Brown Sugar Cinnamon Buttercream

Cream Cheese

Whipped Cream Cheese

Whipped Cream
Add-Ons
Special Request Flavors

Fresh Fruit Fillings

Fondant Designs

Flowers

Candy

Nuts

Macarons

Gold Accents
About Me
---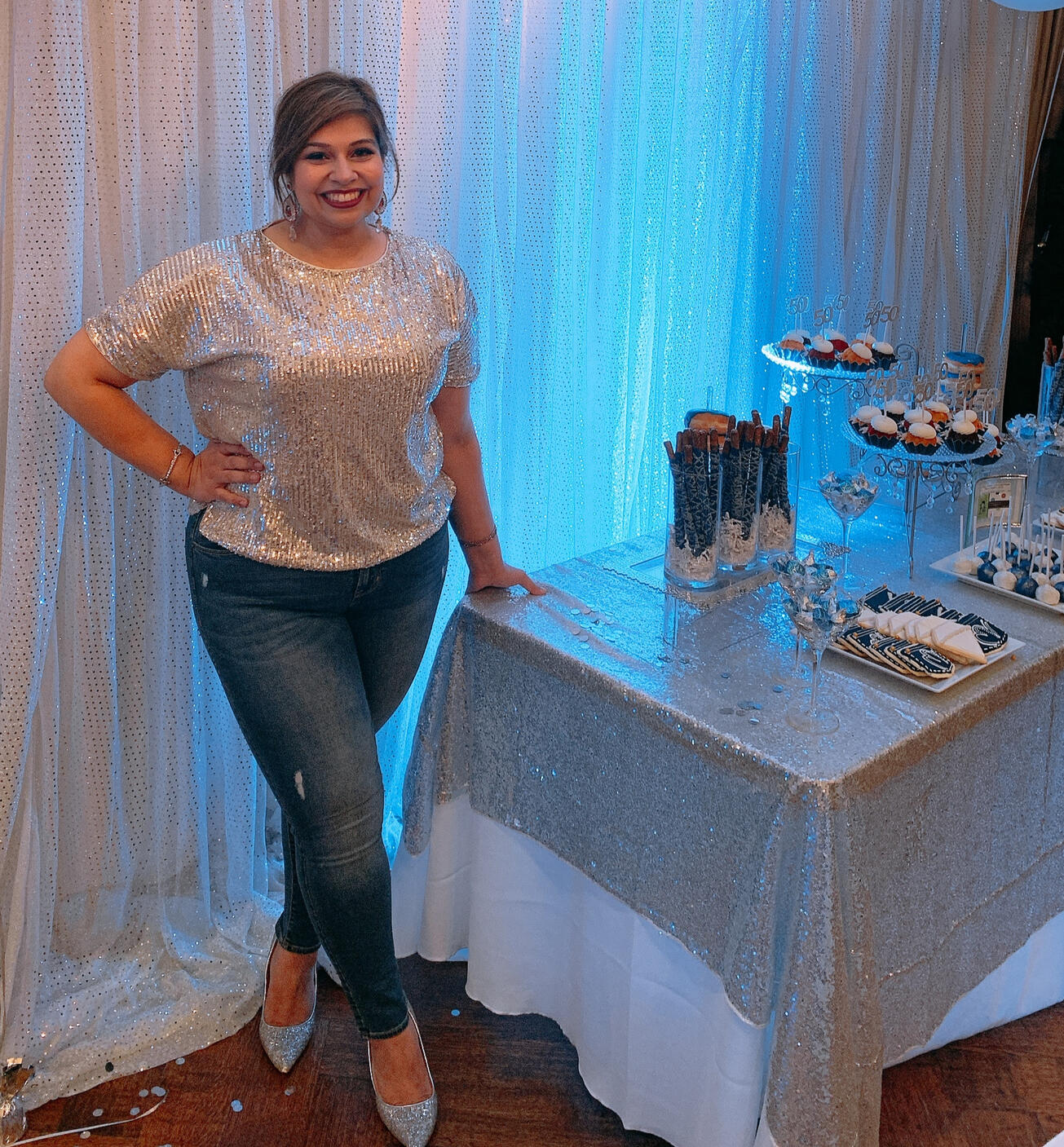 Hi! My name is Zahra and I am the Founder, Head Baker, and Creative Director behind Wee Little Bakery's magic.

I have always loved baking - my memories take me back to the kitchen where my mom and I would whip up cookies and cakes all in the name of fun.

Fast-forward to 2013 and the beginning of the Bakery, where my childhood memories flourished into a fully-operating business. Today, I work with each of my clients, bringing years of experience and excellence in the dessert industry. Baking is my joy and I am grateful for the opportunities I have to share that with you.

Thanks for your patronage!
Reviews
---
"Hands-down, absolutely some of the best baking I have ever tasted! Over the years, I have had red velvet cakes, pistachio cakes, fudge brownies, and so many other delights that are exquisite in my mouth!"

Rozi B.
"Carried the Nutella Bombshell cake as carry-on to Boston for my brother's graduation. The flight attendant kept wanting to take it off my hands because she couldn't resist the delicious smell!"

Shireen K.
"Wee Little Bakery has never disappointed me. They are able to cater to every request I have ever had with customization and is truly my go-to bakery for all my special occasions."

Anar A.
"Zahra of Wee Little Bakery created my dream wedding cake! The two-tier, red velvet beauty was the stuff of cake dreams! The cake was moist, the frosting rich, and the presentation exquisite."

Nausheen H.
---
Sizes and Pricing
---
Classic Cakes
| | 6" | 8" | 9" |
| --- | --- | --- | --- |
| 2 Layer | $28 serves 6-8 | $42 serves 12-16 | $50 serves 16-20 |
| 3 Layer | $38 serves 10-12 | $57 serves 22-25 | $68 serves 25-28 |
includes classic cake flavors and frostings (2 colors)

+add-ons extra
** orders placed less than a week in advance are subject to a 20% surcharge
---
Custom Cakes
We're here to make your buttercream cake visions come alive!
Please contact us to discuss details and quotes.
Classic Cupcakes
Unbelievably moist with just the right amount of sweetness. Grab a dozen (or two) and you won't be disappointed!
---
$36 /dozen (1 flavor)
or
$3 each (minimum order 6)
+$0.50 extra per cupcake for fillings and add-ons
Custom Cupcakes
perfect for that upcoming special occasion - we can custom create for birthdays, weddings, showers, and everything in between
---
starts at $42 /dozen
Cupcake Cakes
Lots of cupcakes..shaped together to form...you guessed it…a cake! Great for parties and sleepovers, ready to eat, and convenient to serve. What more could a party planner ask for?
---
price varies by number of cupcakes
contact us for more information
Bars
sold by the tray (12-16 pieces)
$32 whole tray
$25 half tray
---
lemon bars
the perfect ratio of cookie crust to lemon filling
*made with milk and eggs
---
nanaimo bars
a Canadian speciality consisting of chocolate-coconut cookie base, custard filling, and chocolate ganache
---
toffee bars
shortbread base topped with pecans, Ghirardelli chocolate chips and scratch made toffee sauce
---
caramel coconut bars
cookie base and layers of chocolate, scratch made caramel, and shredded coconut
---
chocolate peanut butter bars
if peanut butter cups and cookies came together in unison...shortbread base, creamy peanut butter filling, topped with a thin chocolate ganache.
-
Brownies
sold by the tray (9-12 pieces)
---
classic fudge brownie
---
$23 per tray
cheesecake brownie
For when you can't decide between cheesecake and brownies. Fruit toppings can be added on special request.
$30 per tray
Cake Pops
Not-your-average cake pop, these incredibly moist cake-in-a-bites are the perfect level of sweet, cute, and customizable.⋆

⋆We've noticed that our customers like a thinner candy-coating, so that's our default. Prefer it thicker? Let us know!
starts at $2.50 each
---
Chocolate Covered Strawberries
large strawberries with white and/or chocolate candy coating

we're happy to accommodate special colors and designs for your event

$8 upcharge for double-dipped
$27 a dozen
---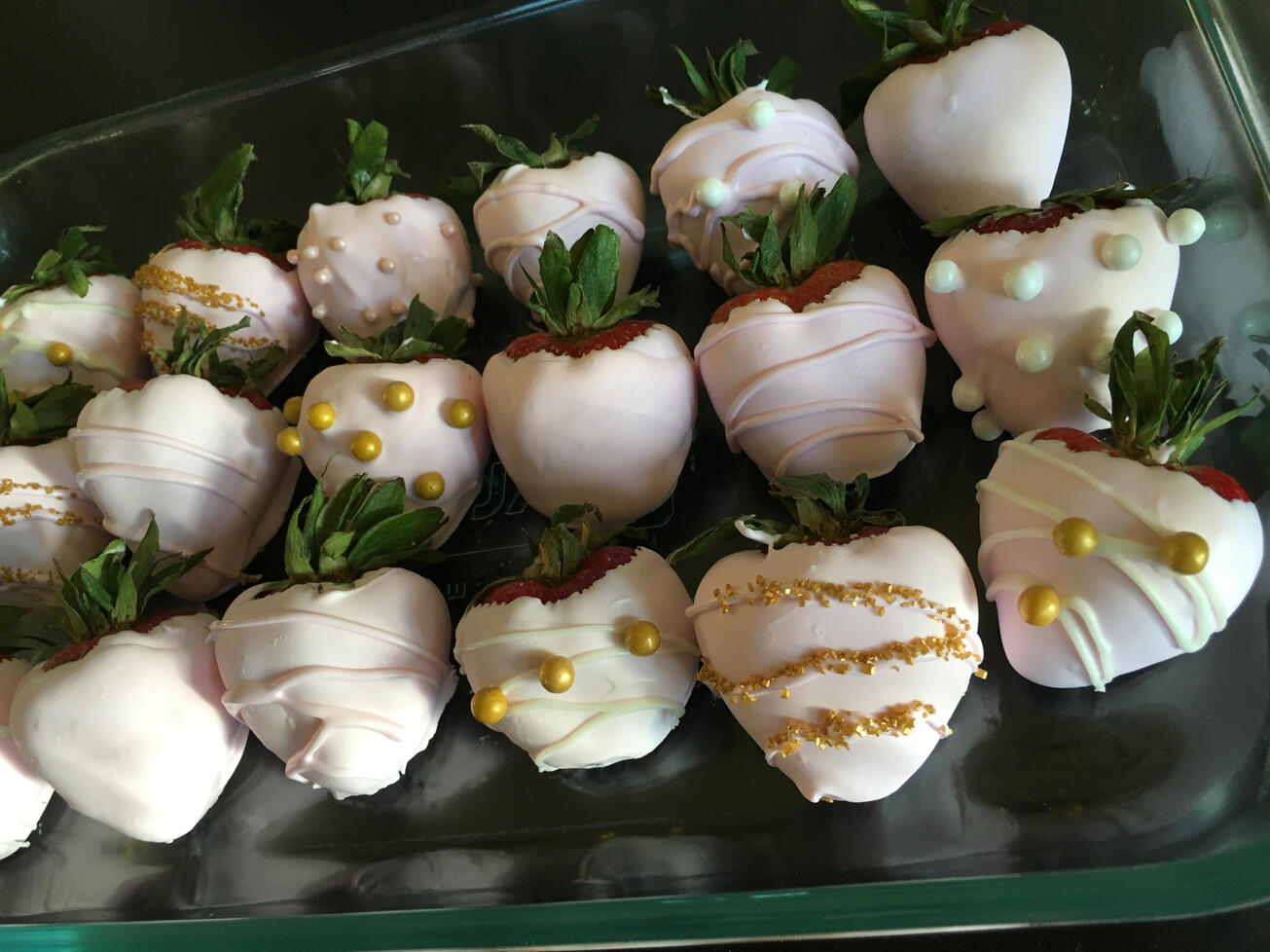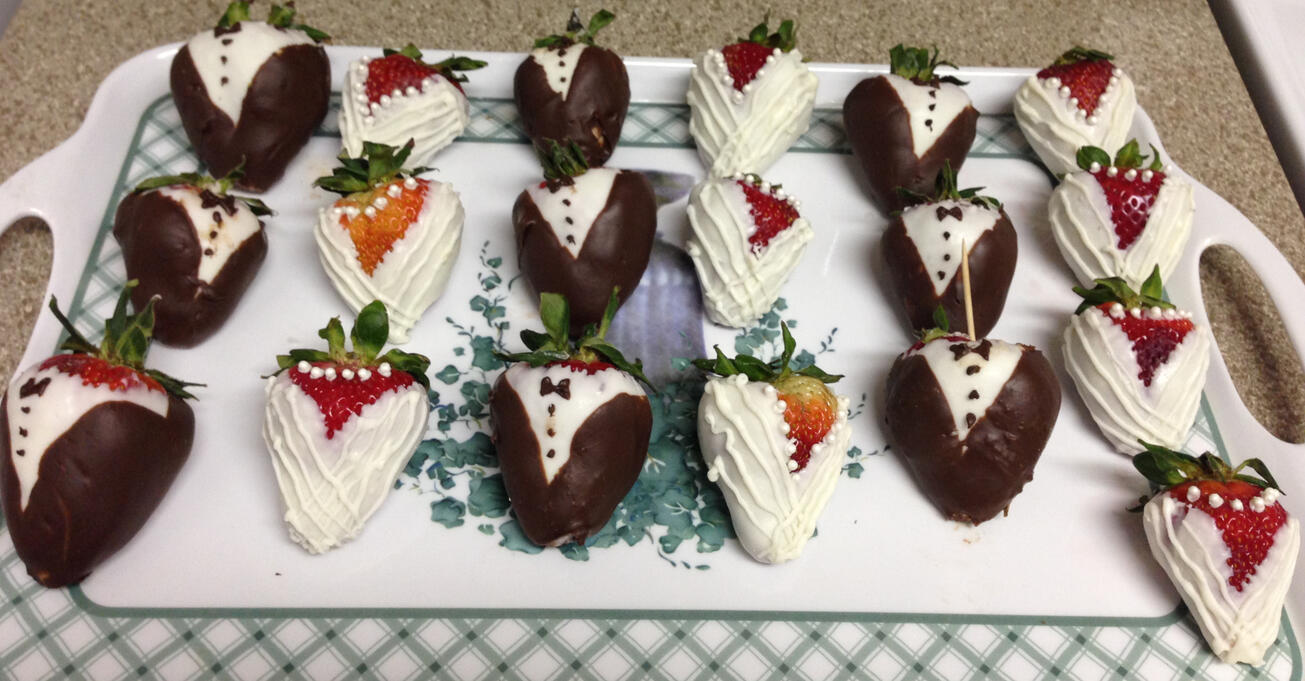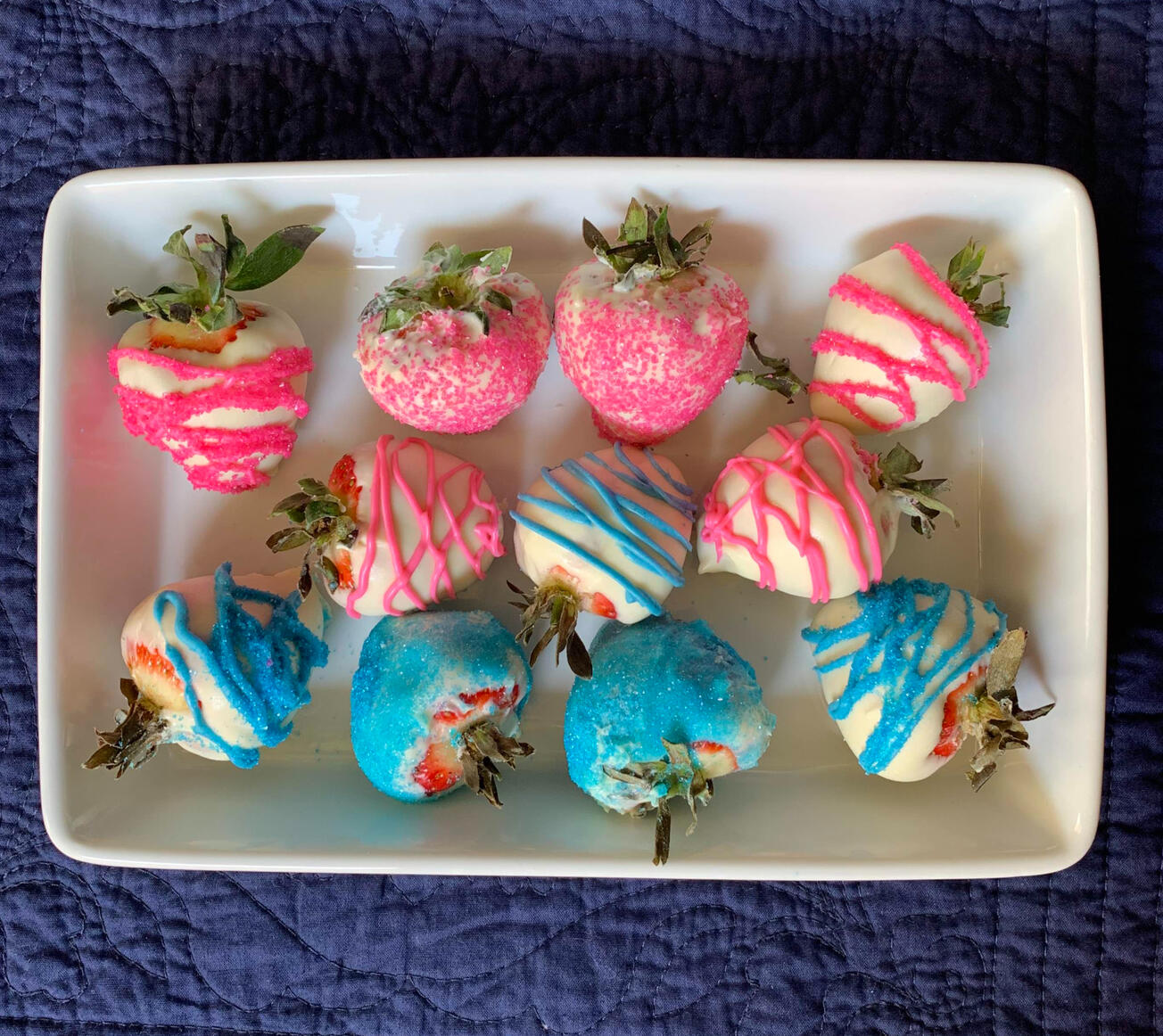 Scones
Slightly sweet and perfect with tea! Comes in plain, maple, and blueberry.
$20 per batch (8 pieces)
---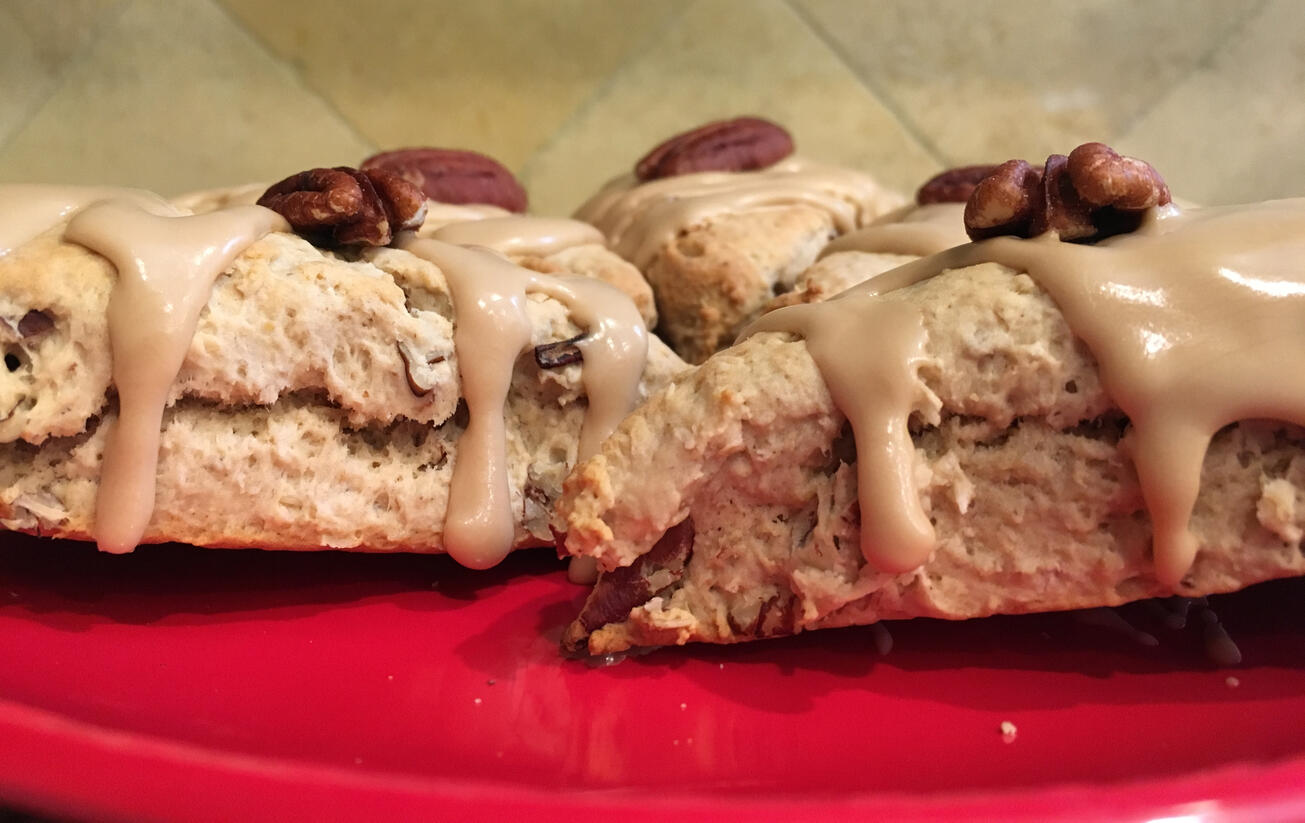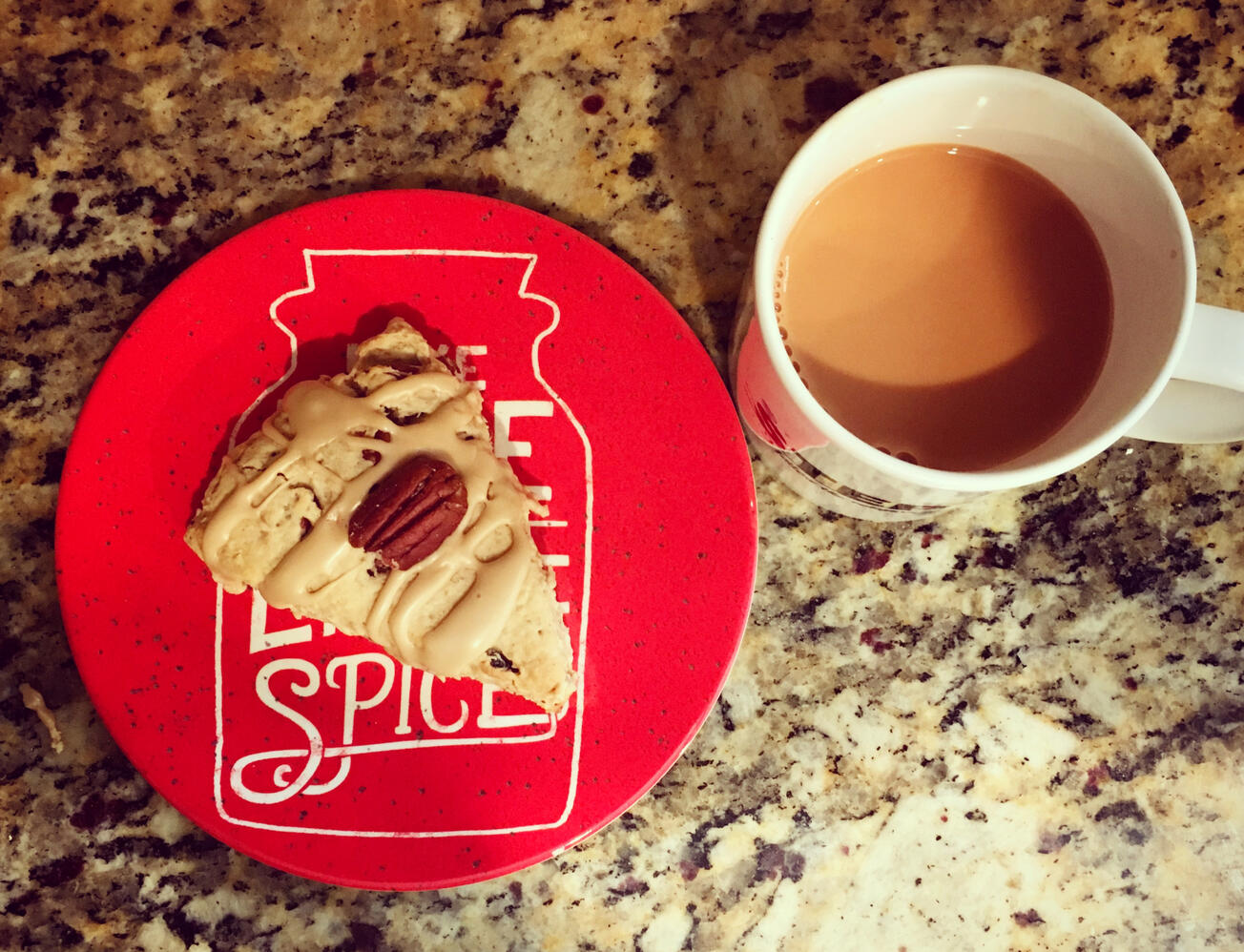 Biscotti
almond-flavored tea biscuit, comes in plain, chocolate dipped, and designed
classic
$21 /dozen
$13 /half-dozen

chocolate-covered
$27 /dozen
$18 /half-dozen
---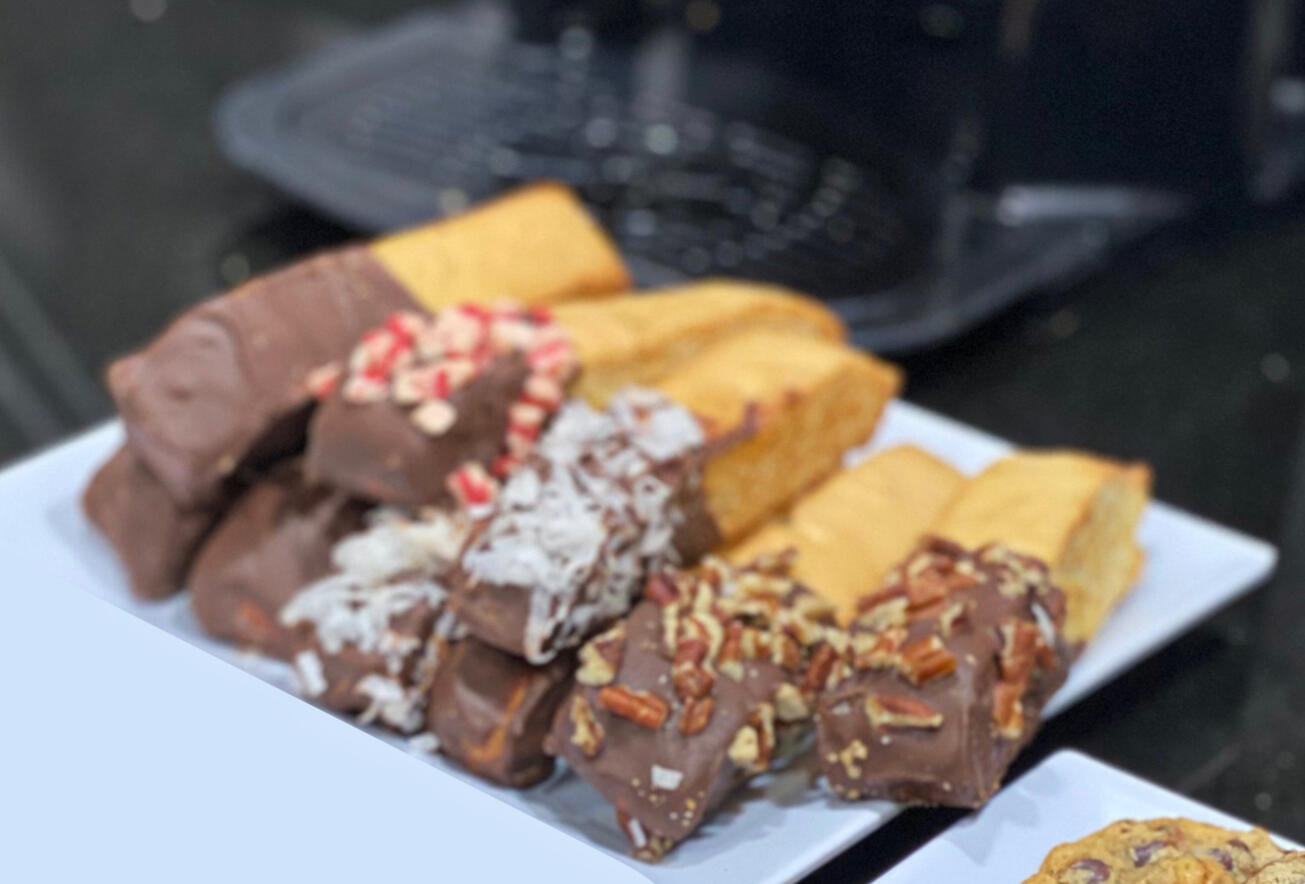 Vegan, Gluten- Free, & More
---
Vegan
Vegan chocolate cake: $75
Vegan chocolate chip cookies: $15 /dozen
Vegan ginger spice cake with maple glaze: $32
Gluten-Free
Gluten-Free chocolate cake : $70
Gluten-Free chocolate cupcakes: $40 /dozen
Sugar-Free & Keto
Keto chocolate cupcakes: $39
Sugar-Free cupcakes (multiple flavors): $39
Have something else in mind? Message us and we will work with you on something special!
Add-On Pricing
priced per tier
| | 2 Layer | 3 Layer |
| --- | --- | --- |
| Special request flavors | $7 | $10 |
| Fresh Fruit Fillings | $8 | $12 |
| Fondant Designs | $12+ | $12+ |
| Fresh Flowers | $18+ | $18+ |
| Candy | $12+ | $12+ |
| Nuts | $9 | $12 |
| Gold Accents | $10 | $10 |
| Macarons ( $3.50 each) | | |
| Tiering ($35 each) | | |
Weddings
you're getting married here's what you need to know!
step 1: choose flavors, fillings, and frostings
| cake | filling | frosting |
| --- | --- | --- |
| chocolate * | nutella buttercream** | buttercream |
| vanilla | rose buttercream | cream cheese** |
| almond | strawberry buttercream | naked cake |
| strawberry | cinnamon sugar | |
| red velvet** | cream cheese** | |
| carrot** | various fruit preserves** | |
| pistachio** | chocolate espresso mousse** | |
* comes in gluten-free
** specialty flavors cost extra
Cake Tastings:
-up to 3 cake flavors & 3 frosting/fillings
-service included with $150 deposit
-$28 without deposit
step 2: determine size and servings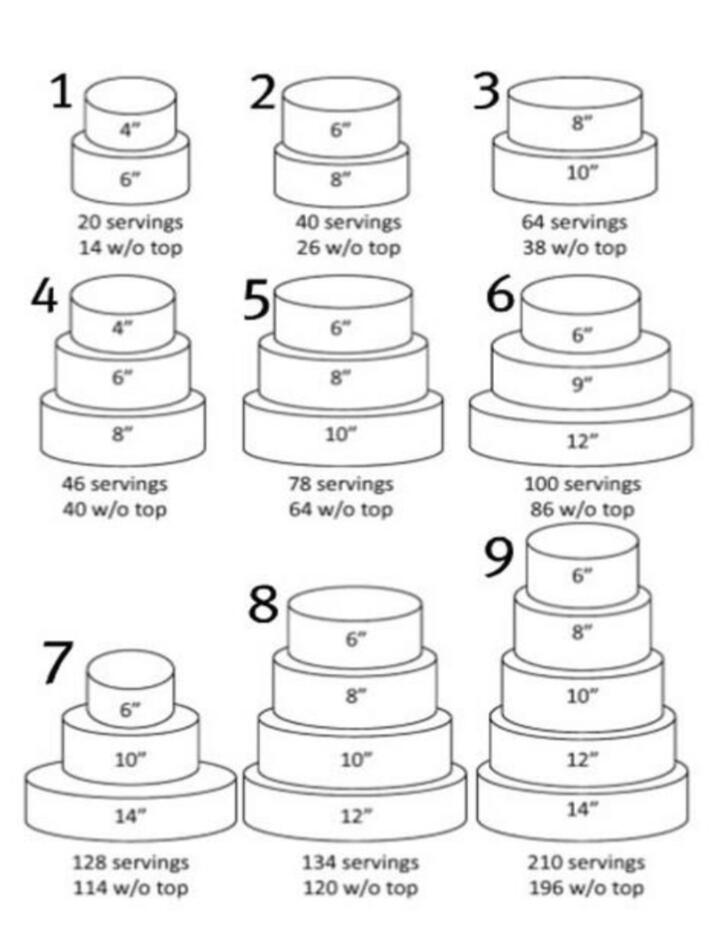 Wedding cakes are priced by the slice

Standard cakes: $3.50 per slice

Additional Charges:
+ $0.25 per slice for specialty cake flavors
+ $0.25 per slice for specialty fillings
+ $0.50 per slice for specialty frostings
+ $2.00 per slice for gluten-free
Set-Up Charges:
$30 - $60
price depends on distance to venue
this includes cake transportation and setup at the venue
step 3: place an order
please contact us directly to place an order for your special day!